V-Trust Annual Meeting 2019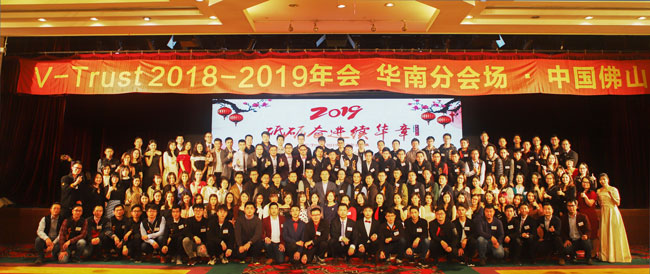 Over 160 staff members from South China attended V-Trust Annual Meeting in Foshan, Guangdong,23rd Feb., 2019. Besides South China, more than 100 staff attended the Annual Meeting in the other two sub-venues in North & East China respectively.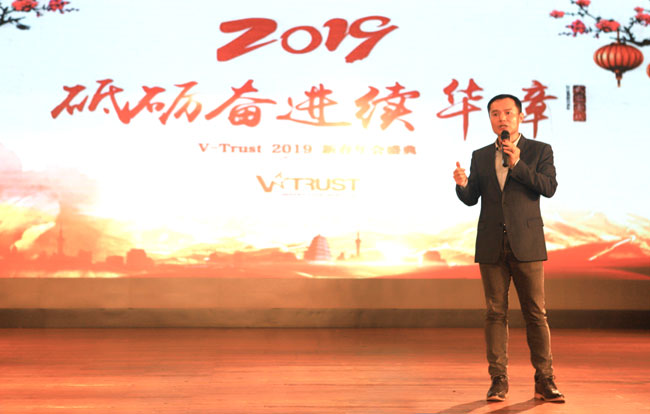 Speech at Annual Meeting: "Marching Ahead and Continuing New Chapter", by Dr. Ted Zhang, CEO of V-Trust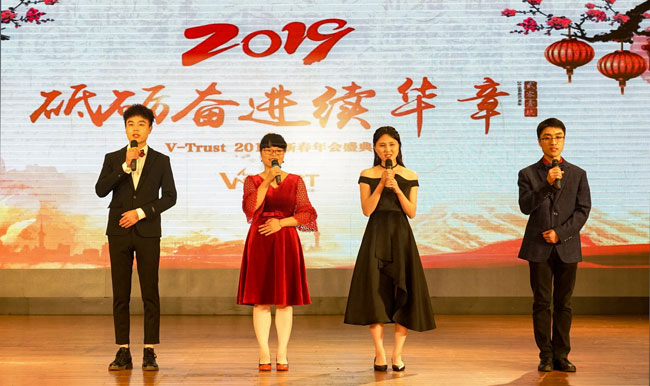 Our hosts at the Annual Party 2019, South China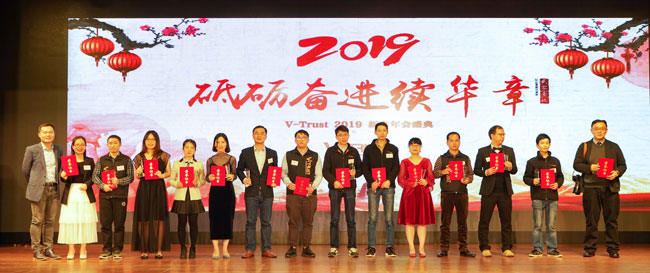 Staff members of South China who got their first 10-Year Service Award in 2018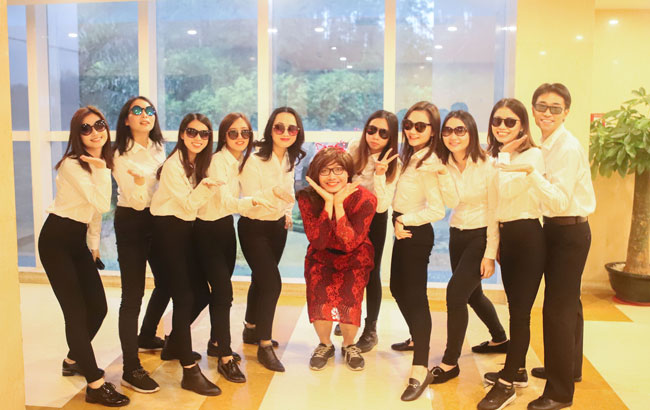 Group photo & rehearsal before the show, Customer Service Dept. 8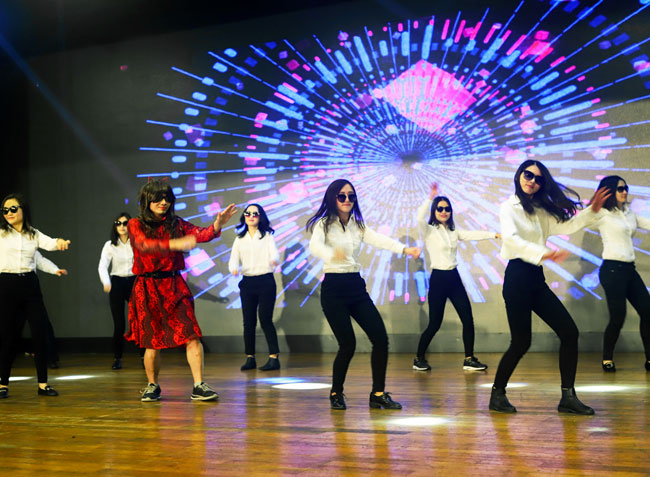 Burlesque show presented by Customer Service Dept. 8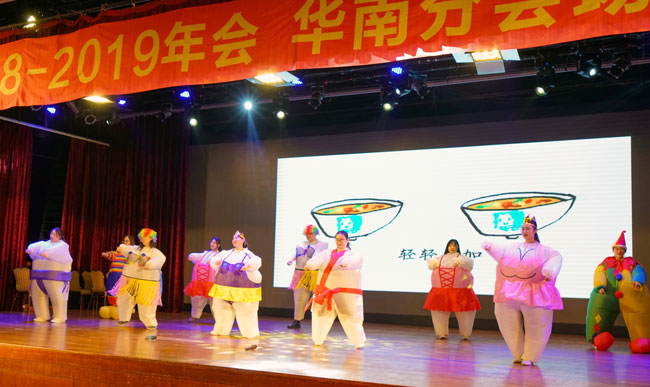 Sumo Dancing presented by Customer Service Dept. 10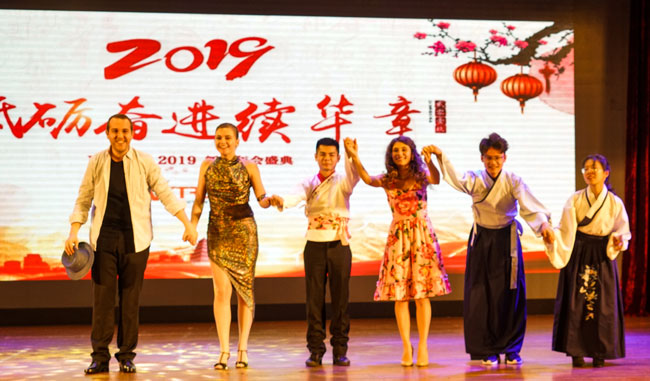 Culture Performance Check presented by colleagues from Customer Service Dept. 4 & 7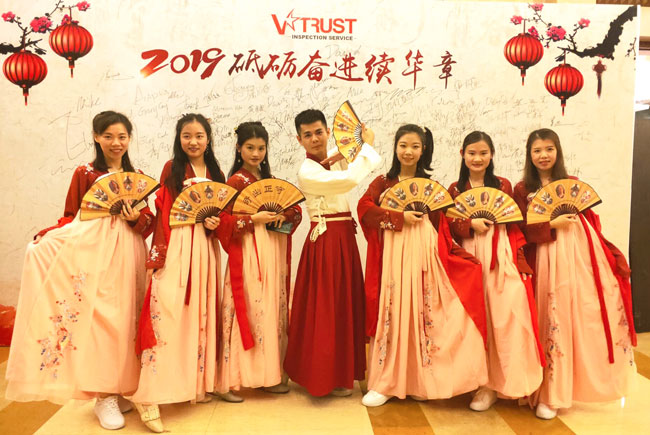 The classic dancing by CS Dept. 1 & 6 made the audience appreciate the beauty of traditional Chinese culture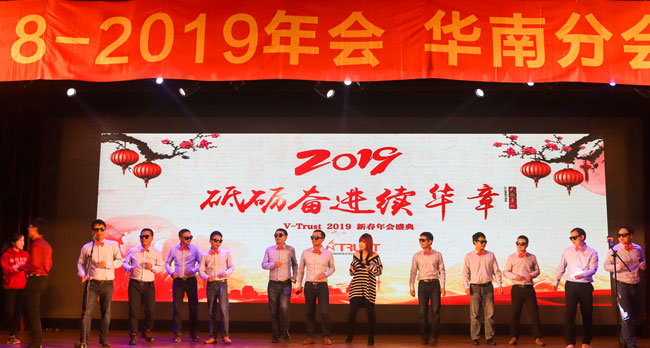 The Musical Drama by Technical Managers.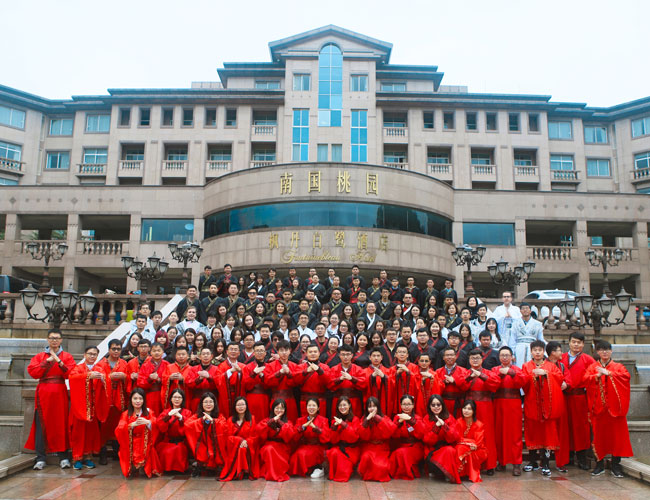 Chinese Ancient Costume Play - Team building in Foshan, Guangdong on the following day after Annual Meeting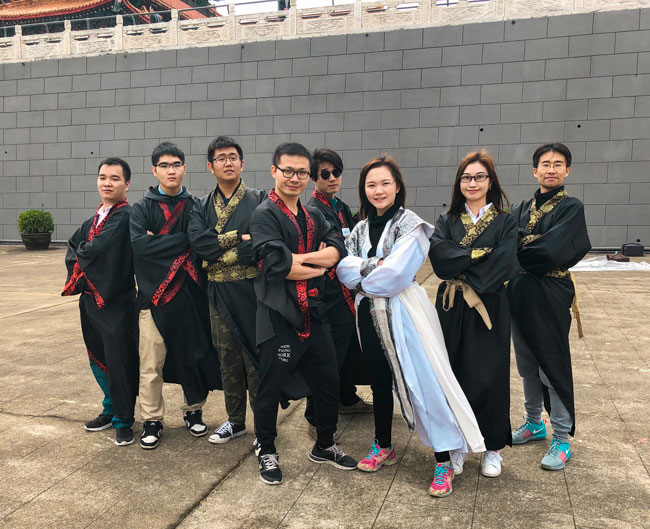 Chinese Ancient Costume Play - in Nanhai Movie & TV Studio, on the following day after Annual Meeting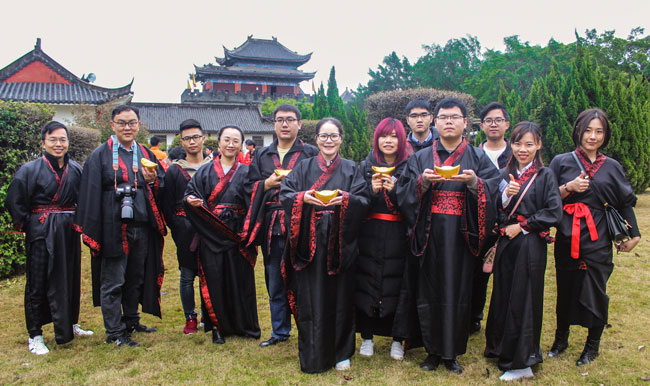 Kung Hey Fat Choy! Wish you all the best! - Chinese Ancient Costume Play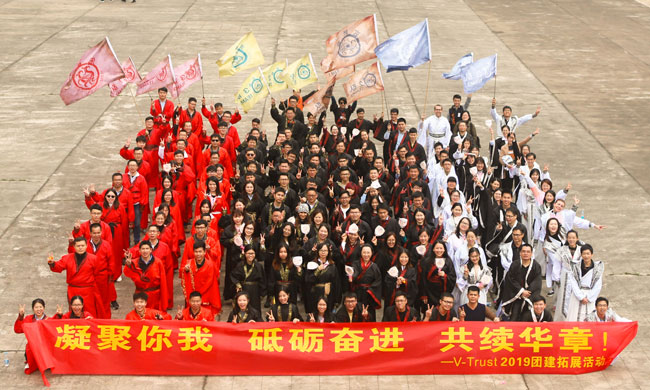 Marching Ahead and Continuing New Chapter, team building on the following day after Annual Meeting
Marching Ahead and Continuing New Chapter, team building on the following day after Annual Meeting