Inspection Services and Audits in Cambodia
The Biggest Product Inspection Company from Asia
Inspection Services and Audits in Cambodia
Dedicated Team of Local Full-Time Inspectors and Auditors
V-Trust Inspection Service in Cambodia
In Cambodia, V-Trust offers one-stop service for quality control, including pre-shipment inspection, during production inspection, production monitoring and container loading supervision.
V-Trust typically inspects products belonging to the textiles and apparel, furniture, houseware, and agriculture categories as well as a growing number of inspections for auto parts and electronics.
Values We Deliver for Inspections and Audits in Cambodia
Only

full-time

local inspectors and auditors, no part-time or freelance, reducing bribery risks.

Management locally

 based in Cambodia.
Guaranteed 

all-inclusive

 price of 268 USD per man-day in Cambodia's manufacturing regions.
No extra charge for travelling expenses.
No extra charge for inspections on weekends.
Inspection reports delivered within

24 hours

after the inspection; Same day reports also available.
About Cambodia
Cambodia Key Numbers
Population
16 million (2022)
GDP
29.9 billion (2022)
Export
20.9 billion (2022)
GDP growth
5.2% (2022)
*Source 2022 World Bank Report.
Cambodia's Manufacturing Industry Overview
Cambodia's manufacturing industry has experienced significant growth in recent years, becoming an essential component of the nation's economic landscape. While traditionally reliant on agriculture, the manufacturing sector now plays a pivotal role in Cambodia's development.
The industry's expansion is fueled by diverse sectors, including textiles and garments, footwear, electronics, and light manufacturing. Cambodia's strategic location and preferential trade agreements have attracted foreign investment, leading to an increase in production capacity and employment opportunities.
The government's proactive approach to promote the manufacturing sector as a key driver of economic growth underscores its commitment to industrial development.
Cambodia's Competitive Advantages and Challenges
Cambodia's manufacturing industry has garnered several competitive advantages that have contributed to its growth and appeal to investors. These advantages include:
Preferential trade agreements, like EBA, enabling duty-free access to the EU market.
Low labor costs, attracting cost-effective production opportunities.
Young and trainable workforce, offering potential for skill development.
Geographical location, providing access to regional and international markets.
However, along with its competitive strengths, Cambodia's manufacturing industry also faces various challenges that need to be addressed for sustained development. These challenges include:
Heavy reliance on a few key export products, susceptible to market fluctuations.
Infrastructural limitations, hindering efficiency and productivity.
Skills gaps and the need for continuous workforce training.
Economic diversification towards higher-value manufacturing.
V-Trust, Helping Buyers Sleep Better!™
V-Trust Inspection Service Group operates in Cambodia to help overseas buyers select suppliers with confidence through supplier evaluations and overcome problems in product quality with product inspections and sample checks, while offering the advantage of a completely standardized quality control process with full-time inspectors and auditors only.
Highlighted Areas: 268 USD/Man-day (all inclusive).
Anywhere Else: 298 USD/Man-day (all inclusive).
No extra charge for inspections on Sat. & Sun.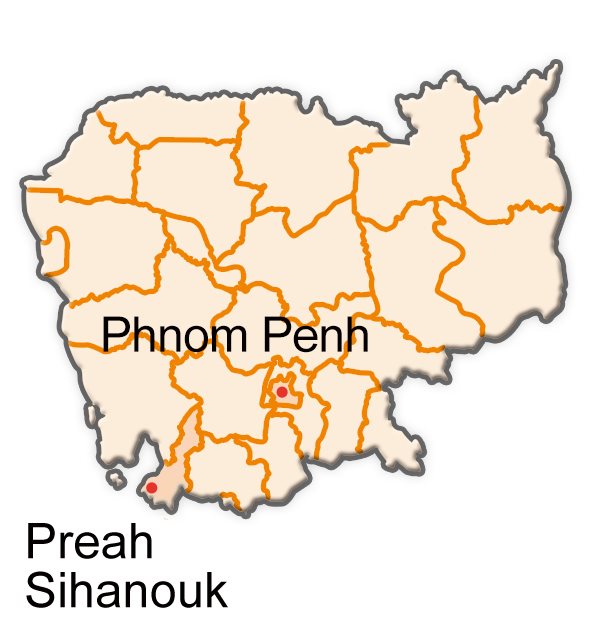 Phnom Penh | Preah Sihanouk
Contact us now for more information about quality control or supplier evaluation in Cambodia.