Softline Products
Apparel, Footwear, Fabric, Home Textiles, Sports & Travelling, etc.

Quality Control Services for Softline Products
V-Trust provides quality control services including product inspections and laboratory testing for a great variety of softline products.
Within V-Trust's 360+ full-time inspectors, there's a dedicated department for soft line products which is comprised of technical managers, inspection engineers and audit specialists from the soft line sector, who are teamed up to ensure that goods strictly adhere to buyers' agreed quality plan, drawings and contractual specification.
What are the products we inspect?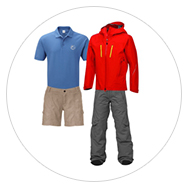 Men's Wear
T-shirts
Shorts
Jeans
Suits
Vests
Trousers
Shirts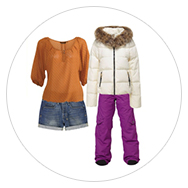 Women's Wears
Dresses
Blouses
Tank tops
Skirts
Jackets
Jeans
Gowns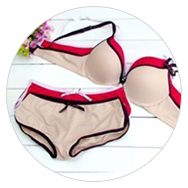 Underwear / Swimwear
Bras
Briefs
Boxers
Bikinis
Panties
Shapers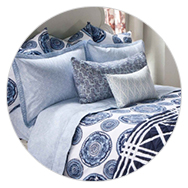 Home Textiles
Bedding
Curtains
Towels
Mats / rugs
Table cloth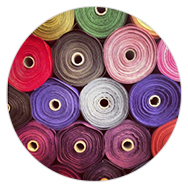 Fabrics
Knitted
Woven
Denim
Fine silk
Velvet
Oxford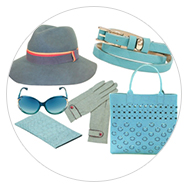 Sports & Traveling
Belts
Bags
Scarves
Hats
Sunglasses
Gloves
What's covered in a Product Inspection for Softline Products?
V-Trust general on-site checking for soft line products includes the following criteria
Quantity status
Size & Measurements
Product appearance
Weight
Performance, safety & function tests
Assortment
Critical Components
Carton status
Assembly
Barcode scan test
Accessories
Packing
Material
Marking
Colors
Shipping Marks
Logo & Labeling
Besides the above, we can carry out a tailor-made inspection according to your criteria.
Softline common defects found during product inspections
Function
Knots
Needle holes
Dirt / oil sports
Crease / pucker
Exposed stuffing
Broken embroidery
Appearance
Poor Velcro
Loose buttons
Broken zippers
Loose snaps
Poor waterproof
Drawstring malfunction
Specification
Asymmetry
Poor shape
Wrong stitch density
Wrong measurement
Wrong warp / weft density
Wrong fabric / padding weight
Safety
Mildew
Insects
Blood spots
Broken needle
Loose accessories
Packing / Label
Damaged carton
Wrong labels / barcodes
Poor printing of labels
Empty space in cartons
Wrong assortment
Wrong shipping marks
Material
Wrong color
Strong / strange odor
Rough texture
Wrong pattern
Incorrect material
Frequently Asked Questions
Why do I need shipment inspections?
If you are worried about or have experienced problems such as poor quality, incorrect shipments or unreal information from suppliers. If before placing orders or making final payments, you hope to have accurate understanding about the quality of the goods and reliability of the supplier. Shipment inspections and factory audit services are your solution for all these problems.
How many days in advance should I book the inspection?
Though sometimes it's possible to book next-day inspections for some manufacturing clusters where V-Trust has a large team of inspectors, we recommend booking with us at least three days in advance.
Who will I be in contact with throughout the whole process?
One dedicated account manager will be assigned for all the upcoming inspection bookings.
Do I need to send you an approved sample?
Approved samples are much recommended so that our engineer can have a clearer understanding about the product details in advance and take note of the points which we should pay attention to during the inspection. After that we will contact the factory and send the sealed samples for inspection reference.
How many days prior to shipment should the inspection take place?
The earlier the better considering that if the inspection report isn't satisfactory, the factory will have enough time to rework the defectives and ship the goods on time.
Can I discuss with you in details about my own inspection criteria?
Absolutely! Our checklists are flexible, and we encourage our customers to, before each inspection, send us their special requirements and own inspection criteria so we can add them to the checklist. Special requirements can also be added through the online booking system.
How long does it take to get my report?
The official report is reviewed and signed by a technical manager and made available for download within 24 hours after each inspection. However, we may send you a draft report which has basic remarks about the inspection, but does not include photos. In this way, you can know the result of the inspection without delay.
What if I have questions after I receive your report?
Our services do not stop once report is issued. Our team is always available to clarify each point of the report after each inspection, if necessary.