Inspection Services and Audits in Pakistan
The Biggest Product Inspection Company from Asia

Inspection Services and Audits in Pakistan
Dedicated Team of Local Full-Time Inspectors and Auditors
V-Trust Inspection Service in Pakistan
Pakistan plays a large part in the manufacturing world. And we proudly provide excellent quality control services in their region, including pre-shipment inspection, during production inspection, production monitoring and container loading supervision.
In Pakistan, there is a large variety of products being manufactured that we perform quality control for, such as textiles & apparel, underwear & swimwear, home textiles, sportswear & outdoor products, as well as sports equipment. And to the surprise of many, electrical products, such as home appliances, electric hand tools and components.
Values We Deliver for Inspections and Audits in Pakistan
Only

full-time

local inspectors and auditors, no part-time or freelance, reducing bribery risks.

Management locally

based in Pakistan.
Guaranteed

all-inclusive

price of 268 USD per man-day in Pakistan's manufacturing regions.
No extra charge for travelling expenses.
No extra charge for inspections on weekends.
Inspection reports delivered within

24 hours

after the inspection; Same day reports also available.
About Pakistan
Pakistan Key Numbers
Population
220.9 million (2020)
GDP
$263 billion (2020)
Export
$25.25 billion (2020)
GDP growth
1.38%(estimated in 2021)
*Source 2020 World Bank Report.
Longest textiles production chain in Asia
Textiles and clothing Industry are the pillars of Pakistan's manufacturing base, making up 56% of total exports, and employing 40% of the labor force. Amazingly their textile industry is wholly presented with each stage of processing, from harvesting cotton to ginning, spinning, dyeing, and finishing, making Pakistan the 8th largest exporter of textiles in Asia, and the 4th largest producer of cotton textiles in the world.
Pakistan, as well as other competitors in apparel exports are receiving more focus in recent years of the US apparel market due to its shift from sourcing from China, with exports to the USA being top among other countries in Pakistan, rising to 19.7 percent in 2021.
To the delight of many businesses in Europe, countries from the EU enjoy duty-free access on 91 percent of the products that are produced in Pakistan.
Challenges for the Pakistan Manufacturing
The quality of Made In Pakistan products is not up to the highest standard. This unfortunate consistency is mostly due to lower R&D capabilities of manufacturers, as compared to other countries like India, China, and Bangladesh. For this reason, their manufacturing sector is facing stiff competition in international markets.
Apart from that, higher production costs and devaluation of Pakistani currency are decreasing the abilities of local manufacturers to withstand the competition and provide a more attractive pricing for buyers.
Power cuts are a common and large problem in Pakistan manufacturing, as the country is facing an energy crisis, where power demands are not fulfilled from the shortage of power supply.
V-Trust, Helping Buyers Sleep Better!™
V-Trust Inspection Service Group operates in Pakistan to help overseas buyers select suppliers with confidence through supplier evaluations and overcome problems in product quality with product inspections and sample checks, while offering the advantage of a completely standardized quality control process with full-time inspectors and auditors only.
Highlighted Areas: 268 USD/Man-day (all inclusive).
Anywhere Else: 298 USD/Man-day (all inclusive).
No extra charge for inspections on Sat. & Sun.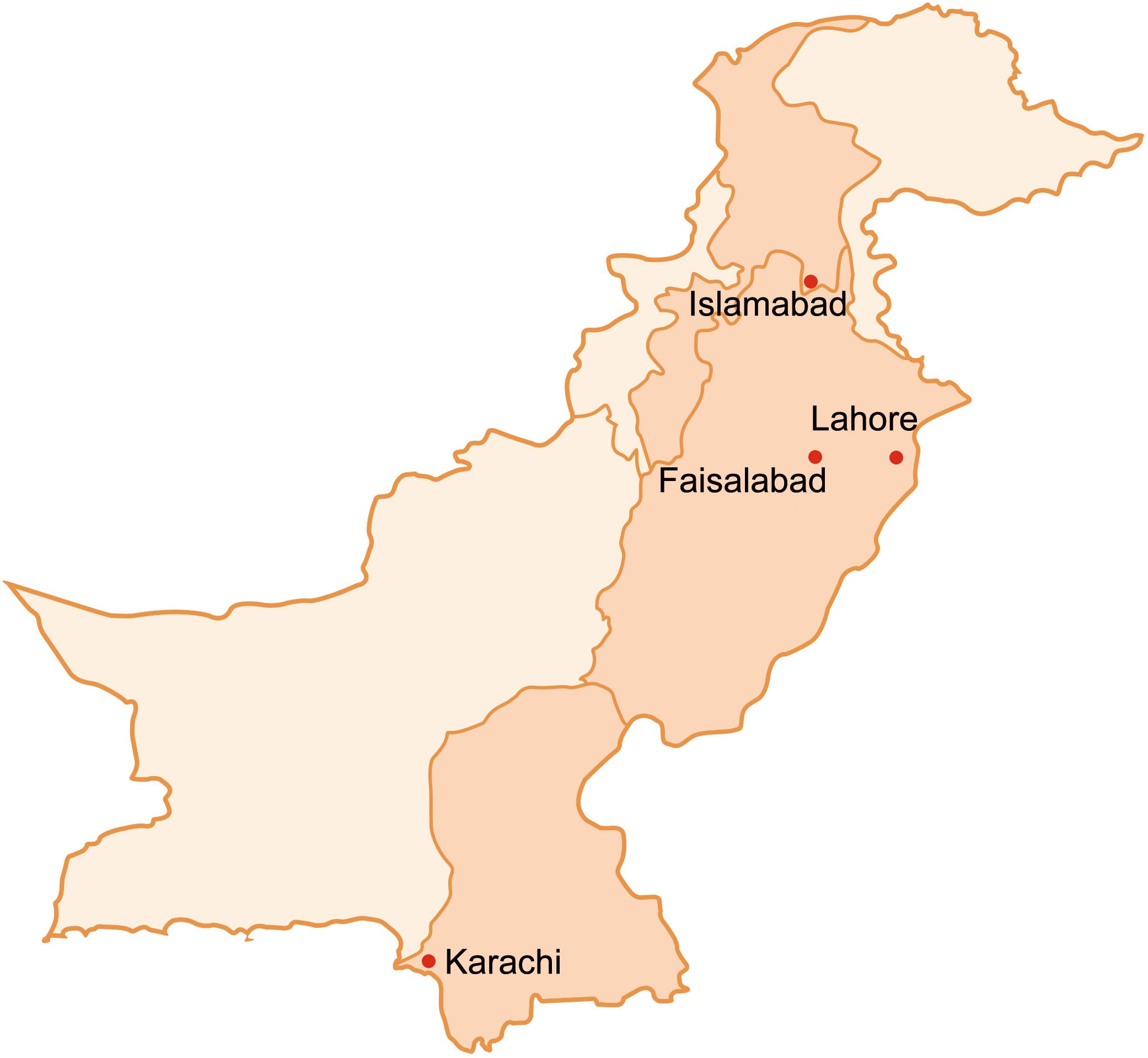 Karachi | Faisalabad | Lahore | Islamabad
Contact us now for more information about quality control or supplier evaluation in Pakistan.