Hardline Products
Household Utensils, Furniture & Home Deco, Personal Care etc.

Quality Control Services for Hardline Products
V-Trust provides quality control services including product inspections and laboratory testing for a great variety of hardline products.
Within V-Trust's 420+ full-time inspectors, there's a dedicated department for hardline products which is comprised of technical managers, inspection engineers and audit specialists from the hardline sector, who are teamed up to ensure that goods strictly adhere to buyers' agreed quality plan, drawings and contractual specification.
What are the products we inspect?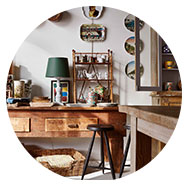 Furniture & Home Deco
Sofas & Beds
Chairs & Stools
Tables & Desks
Sanitary Ware
Paintings & Artificial Plants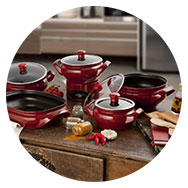 Household Utensils
Cutlery
Pots & Pans
Bowls & Dishes
Food Containers
Cups & Mugs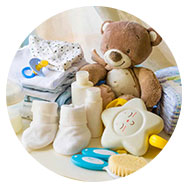 Baby Products
Diapers
Wet Wipes
Baby Safety
Bath & Skin Care
Feeding Essentials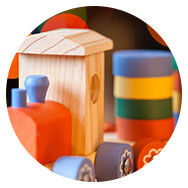 Toys & Gifts
Plush Toys
Ride-Ons
Play tables
Wooden Toys
Educational Toys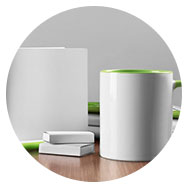 Promotional & Party Products
Shopping Bags
Keychains
Calendars
Paper Lanterns
Inflatable Decorations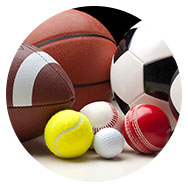 Sports & Traveling
Bicycles
Helmets
Backpacks
Umbrellas
Fitness Equipment
Trolleys & Suitcases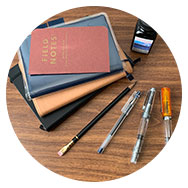 Stationery
Staplers
Pens
Folders
Scissors
Notebooks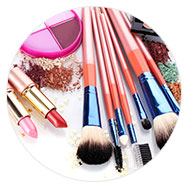 Beauty & Personal Care Products
Nail Clippers
Hair Brushes
Fake Eyelashes
Makeup Brushes
Lipsticks & Eye Shadow & Foundation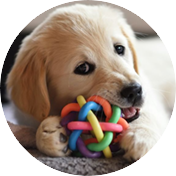 Pet Products
Pet Beds
Pet Dishes
Pet Toys
Pet Carriers
Scratching Board
What's covered in a Product Inspection for Hardline Products?
V-Trust general on-site checking for hard line products includes the following criteria
Quantity status
Size & Measurements
Product appearance
Weight
Performance, safety & function tests
Assortment
Critical Components
Carton status
Assembly
Barcode scan test
Accessories
Packing
Material
Marking
Colors
Shipping Marks
Logo & Labeling
Besides the above, we can carry out a tailor-made inspection according to your criteria.
Hardline common defects found during product inspections
Function
Noise
Wobble
Can't open
Wheel block
Poor assembly
Appearance
Rust mark
Burr mark
Chip / Crack
Color / Oil stain
Poor electro-printing
Specification
Misalignment
Tipping over
Slanted holes
Wrong component size
Wrong accessories size
Safety
Mildew
Splinter
Exposed nail
Sharp point/edge
Loose component
Packing
Wrong marking
Carton damage
Missing component
Incorrect instruction
Empty space in cartons
Material
Mold mark
Deformed tube
Wrong material
Rough material
Collapsing panel
Frequently Asked Questions
Why do I need shipment inspections?
If you are worried about or have experienced problems such as poor quality, incorrect shipments or unreal information from suppliers. If before placing orders or making final payments, you hope to have accurate understanding about the quality of the goods and reliability of the supplier. Shipment inspections and factory audit services are your solution for all these problems.
How many days in advance should I book the inspection?
Though sometimes it's possible to book next-day inspections for some manufacturing clusters where V-Trust has a large team of inspectors, we recommend booking with us at least three days in advance.
Who will I be in contact with throughout the whole process?
One dedicated account manager will be assigned for all the upcoming inspection bookings.
Do I need to send you an approved sample?
Approved samples are much recommended so that our engineer can have a clearer understanding about the product details in advance and take note of the points which we should pay attention to during the inspection. After that we will contact the factory and send the sealed samples for inspection reference.
How many days prior to shipment should the inspection take place?
The earlier the better considering that if the inspection report isn't satisfactory, the factory will have enough time to rework the defectives and ship the goods on time.
Can I discuss with you in details about my own inspection criteria?
Absolutely! Our checklists are flexible, and we encourage our customers to, before each inspection, send us their special requirements and own inspection criteria so we can add them to the checklist. Special requirements can also be added through the online booking system.
How long does it take to get my report?
The official report is reviewed and signed by a technical manager and made available for download within 24 hours after each inspection. However, we may send you a draft report which has basic remarks about the inspection, but does not include photos. In this way, you can know the result of the inspection without delay.
What if I have questions after I receive your report?
Our services do not stop once report is issued. Our team is always available to clarify each point of the report after each inspection, if necessary.