Electrical & Electronic Products
Household Appliances, Communications, Audio, Video, etc.

Quality Control Services for Electrical & Electronic Products
V-Trust provides quality control services including product inspections and laboratory testing for a great variety of E&E products.
Among V-Trust's 420+ full-time inspectors, there's a dedicated department for Electrical & Electronics which is comprised of technical managers, inspection engineers and audit specialists from the E&E sector, who are teamed up to ensure that goods strictly adhere to buyers' agreed quality plan, drawings and contractual specification.
What are the products we inspect?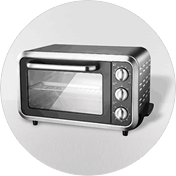 Household Appliances
Kitchen appliances
Power tools
Refrigerators & freezers
Lighting
TV (LCD/OLED/Smart)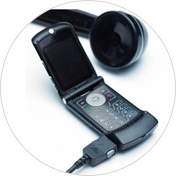 Communications
Smartphones
Headsets
Earphones & microphones
Wireless devices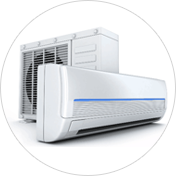 Heating/Cooling Appliances
Fans & ventilators
Humidifiers & air purifiers
Portable Air conditioners
Heaters & radiators
Boilers & hot water tanks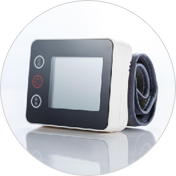 Lifestyle & Wellness
Beard trimmers
Body massage devices
Foot massage products
Hair care appliances
Digital health devices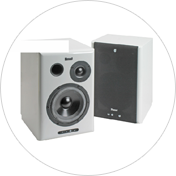 Audio / HiFi / Surround
Amplifiers & speakers
Radio alarm clock
CD radios
Car audio
Headphones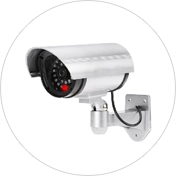 Security & Accessories
Cameras
Baby monitors
Action Camera
Cables
Chargers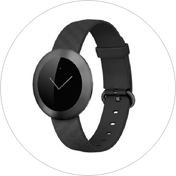 Wearable & Drones
Smart watches
Trackers for sports, sleeping
Smart clothes & helmets
Smart hearing aids
Drone with cameras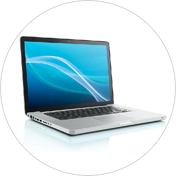 IT Products
Tablet PCs
E-books & E-readers
Notebooks
Microphones
Keyboards & cases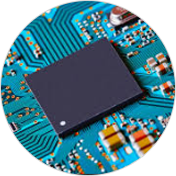 Components
Transistors
Capacitors
Resistors
Magnetic Devices
PCBA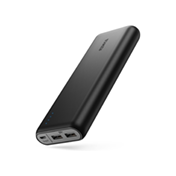 Power Supplies
Power Banks
Generators
Motors
Switches
Solar Energy Products
What's covered in a Product Inspection for Electrical & Electronic Products?
V-Trust general on-site checklist for electrical & electronic products includes the following criteria:
Quantity status
Size & Measurements
Product appearance
Weight
Performance, safety & function tests
Assortment
Critical Components
Carton status
Assembly
Crack
Accessories
Packing
Material
Marking
Colors
Shipping Marks
Logo & Labeling
Factory View
Besides the above, we can carry out a tailor-made inspection according to your criteria.
Electrical & Electronic common defects found during product inspections
Function
Abnormal sound
Screen flashing
Battery cannot charge
Bluetooth transmission
GPS cannot position
Malfunction of Wifi/3G/4G/5G
PVR/DVB-T2/C/T malfunction
Appearance
Gap
Corrosion
Dust in screen
Bad pixel on screen
Crack
Light leakage
Construction
Poor casing fit
Poor reliability of jack
Panel extrusion
Power cable not fixed
Enclosure drop off
Specification
Wrong adapter voltage
Incorrect resolution
Low battery capacity
Low memory capacity
Wrong weight/size
Safety
Hi-pot test failure
High power consumption
Poor cord attachment
Overloading test failure
Packing
Incorrect packaging
Wrong markings
Mislabeling
Unreadable barcode
Drop test failure
Frequently Asked Questions
Why do I need shipment inspections?
If you are worried about or have experienced problems such as poor quality, incorrect shipments or unreal information from suppliers. If before placing orders or making final payments, you hope to have accurate understanding about the quality of the goods and reliability of the supplier. Shipment inspections and factory audit services are your solution for all these problems.
How many days in advance should I book the inspection?
Though sometimes it's possible to book next-day inspections for some manufacturing clusters where V-Trust has a large team of inspectors, we recommend booking with us at least three days in advance.
Who will I be in contact with throughout the whole process?
One dedicated account manager will be assigned for all the upcoming inspection bookings.
Do I need to send you an approved sample?
Approved samples are much recommended so that our engineer can have a clearer understanding about the product details in advance and take note of the points which we should pay attention to during the inspection. After that we will contact the factory and send the sealed samples for inspection reference.
How many days prior to shipment should the inspection take place?
The earlier the better considering that if the inspection report isn't satisfactory, the factory will have enough time to rework the defectives and ship the goods on time.
Can I discuss with you in details about my own inspection criteria?
Absolutely! Our checklists are flexible, and we encourage our customers to, before each inspection, send us their special requirements and own inspection criteria so we can add them to the checklist. Special requirements can also be added through the online booking system.
How long does it take to get my report?
The official report is reviewed and signed by a technical manager and made available for download within 24 hours after each inspection. However, we may send you a draft report which has basic remarks about the inspection, but does not include photos. In this way, you can know the result of the inspection without delay.
What if I have questions after I receive your report?
Our services do not stop once report is issued. Our team is always available to clarify each point of the report after each inspection, if necessary.