Inspection Services and Audits in China
The Biggest Product Inspection Company from Asia

Inspection Services and Audits in China
Dedicated Team of Full-Time Inspectors and Auditors
V-Trust Inspection Service in China
In China, V-Trust offers one-stop quality control services, including factory audit, social compliance audit, pre-shipment inspection, during production inspection, production monitoring, container loading supervision, and lab testing.
V-Trust typically inspects product categories such as electronics and lighting, textiles and apparel, furniture, consumer goods, industrial products, and construction materials. Nearly anything can be made here, so we have inspectors with experience in all major product categories to ensure strict quality control when inspecting goods.
For more information about the type and geography of Chinese suppliers, you may visit our blog and this dedicated article.
Values We Deliver for Inspections and Audits in China
Only

full-time

local inspectors and auditors, no part-time or freelancers, reducing bribery risks.

Management locally

based in Guangzhou and all major manufacturing regions.
Guaranteed

all-inclusive

price of 268 USD per man-day in China's major manufacturing regions.
No extra charge for travelling expenses.
No extra charge for inspections on weekends.
Inspection reports delivered within

24 hours

after the inspection; Same day reports also available.
About China
Chinese Mainland Key Numbers
Population
1.4 billion (2020)
GDP
$14.72 trillion (2020)
Export
$2.72 trillion (2020)
GDP growth
8.5%(Est 2021)
*Source 2020 World Bank Report.
Production Dominance
Known by many as "the world's factory", China is the largest manufacturer in the world in terms of production output, responsible for 30% of global manufacturing. With a large and developed manufacturing sector, a high volume of natural resources and raw materials, and relatively low production costs, it's a good choice for importers looking for a good balance between price and quality.
China's main manufacturing industries include consumer goods and electronics, lighting, telecoms equipment, textiles, light industrial products, auto parts, chemicals, and more recently, robotics. Furniture and construction/building materials are also significant markets. Compared to many other manufacturing nations in Southeast Asia, V-Trust has seen that Chinese factories have the advantage of a higher and more consistent overall quality of production.
Since China entered the World Trade Organization in 2001, the manufacturing sector has grown and developed rapidly, due in large part to government investment. As a result of its expanding production and international trade, the overall quality of manufacturing as well as labor standards have steadily risen to meet international demand. Most export factories have become more familiar with international quality standards, certification requirements, and business customs and language.
Challenges for the Chinese Market
As a consequence of the massive demand for manufacturing in China, the cost of labor has also increased. This has pushed production costs up, so some manufacturing firms are moving to cheaper areas, such as Vietnam, India, Malaysia, Bangladesh, and Thailand. However, while some consumer goods and textiles factories are moving out of China, high-tech products are rising to replace them.
V-Trust, Helping Buyers Sleep Better!™
V-Trust Inspection Service Group operates in China to help overseas buyers select suppliers with confidence through supplier evaluations and overcome problems in product quality with product inspections and sample checks, while offering the advantage of a completely standardized quality control process with full-time inspectors and auditors only.
Highlighted Areas: 268 USD/Man-day (all inclusive).
Anywhere Else: 298 USD/Man-day (all inclusive).
No extra charge for inspections on Sat. & Sun.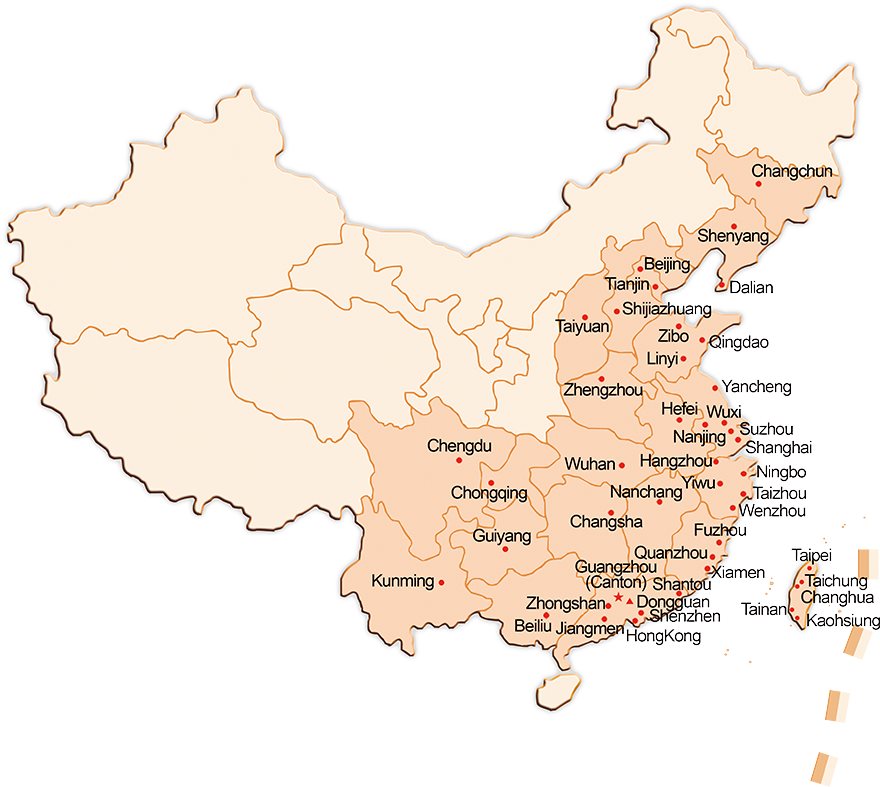 Zhejiang | Jiangsu | Fujian | Hebei | Henan | Anhui | Beijing | Sichuan | Chongqing | Guangxi | Liaoning | Shanxi | Yunnan | Guangdong | Tianjin | Shanghai | Taiwan | Hong Kong | Shaanxi | Hunan | Jiangxi | Jilin | Shandong | Guizhou | Hubei
Contact us now for more information about quality control or supplier evaluation in China.