Inspection Services and Audits in Vietnam
The Biggest Product Inspection Company from Asia

Inspection Services and Audits in Vietnam
Dedicated Team of Local Full-Time Inspectors and Auditors
V-Trust Inspection Service in Vietnam
In Vietnam, V-Trust offers one-stop service for quality control, including factory audit, pre-shipment inspection, during production inspection, production monitoring, container loading supervision, and social compliance audit.
In Vietnam, V-Trust typically inspects products belonging to home decorations, furniture, apparel, garments, and footwear categories. We also inspect a growing number of electronic and electrical appliances, such as mobile devices, accessories, home appliances, and lighting, as well as industrial parts, mechanical products and construction equipment.
For more information about the type and geography of Vietnam suppliers, you may visit our blog and this dedicated article.
Values We Deliver for Inspections and Audits in Vietnam
Only

full-time

local inspectors and auditors, no part-time or freelance, reducing bribery risks.

Management locally

based in Vietnam.
Guaranteed

all-inclusive

price of 268 USD per man-day in Vietnam's manufacturing regions.
No extra charge for travelling expenses.
No extra charge for inspections on weekends.
Inspection reports delivered within

24 hours

after the inspection; Same day reports also available.
About Vietnam
Vietnam Key Numbers
Population
97.3 million (2020)
GDP
$271.1 billion USD(2020)
Export
$287.7 billion USD (2020)
GDP growth
6.6% (Est 2021)
*Source 2020 World Bank Report.
A Surging Market
Since the mid-90s, with the introduction to globalization through an open market economy, the Vietnamese manufacturing sector is booming (25 percent of its GDP). Workers are inexpensive and young (60% are under the age of 35), foreign investments are skyrocketing (38.2 billion USD FDI in 2019), and the country appears politically and socially stable. All indicators appear to be extra promising for one of today's fastest-growing economies in the world.
Challenges for the Vietnamese Market
Based on general importers' opinions, but most importantly based on our own experience with hundreds of inspections/audits already performed in Vietnam by V-Trust, we may say that the overall quality of goods "made in Vietnam" is not as high or as consistent as in China.
Instead of completely abandoning the Chinese market, investors are choosing more and more to supplement Chinese operations with low-cost inputs sourced from production facilities in markets such as Vietnam, also known as the China+1 model.
However, this should not stop importers from seizing the opportunity of a great manufacturing hub with lower costs, original designs, and new products.
V-Trust, Helping Buyers Sleep Better!™
V-Trust Inspection Service Group operates in Vietnam to help overseas buyers select suppliers with confidence through supplier evaluations and overcome problems in product quality with product inspections and sample checks, while offering the advantage of a completely standardized quality control process with full-time inspectors and auditors only.
Highlighted Areas: 268 USD/Man-day (all inclusive).
Anywhere Else: 298 USD/Man-day (all inclusive).
No extra charge for inspections on Sat. & Sun.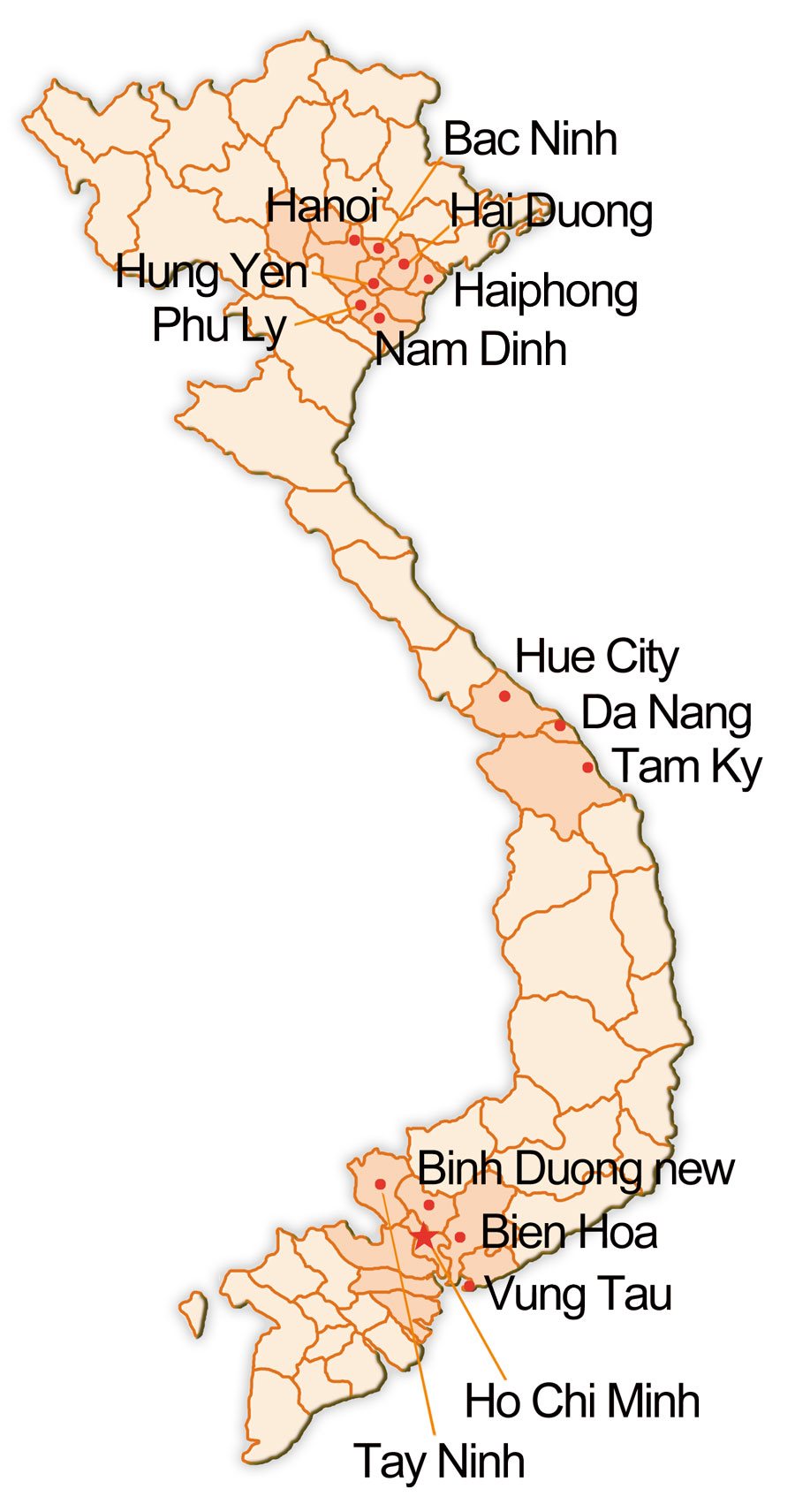 Bac Ninh | Dong Nai | Binh Duong | Da Nang | Hai Duong | Haiphong | Hanoi | Ho Chi Minh City | Thua Thien Hue | Hung Yen | Nam Dinh | Ha Nam | Quang Nam | Tay Ninh | Ba Ria - Vung Tau
Contact us now for more information about quality control or supplier evaluation in Vietnam.