Inspection Services and Audits in Malaysia
The Biggest Product Inspection Company from Asia

Inspection Services and Audits in Malaysia
Dedicated Team of Local Full-Time Inspectors and Auditors
V-Trust Inspection Service in Malaysia
In Malaysia, V-Trust offers one-stop service for quality control, including factory audit, pre-shipment inspection, during production inspection, production monitoring and container loading supervision.
In Malaysia, V-Trust typically inspects products belonging to indoor and outdoor furniture, home products, and textiles & apparel. We also inspect a growing number of medical products, such as gloves, face masks, and syringes, as well as ceramics, cookware, and components.
Values We Deliver for Inspections and Audits in Malaysia
Only

full-time

local inspectors and auditors, no part-time or freelance, reducing bribery risks.
Guaranteed

all-inclusive

price of 268 USD per man-day in Malaysian manufacturing regions.
No extra charge for travelling expenses.
No extra charge for inspections on weekends.
Inspection reports delivered within

24 hours

after the inspection; Same day reports also available.
About Malaysia
Malaysia Key Numbers
Population
32,365,000 (2020)
GDP
$336.6 billion (2020)
Export
$24.5 million (2020)
GDP growth
4.5% (2021 est)
*Source 2020 World Bank Report.
A Productive Labour Market
Malaysian manufacturing is diverse, with a high percentage in the field of electrical & electronic manufacturing (39.4%). The country's fast paced digitalization has boosted their development to the paramount of production. Malaysia is second in ASEAN in terms of high-tech exports, worker's skills, national infrastructure, and market stability, which makes it an attractive sourcing destination in Southeast Asia.
The Malaysian furniture industry has seen a major boost in recent years due to the US-China trade war. Its wooden furniture exports to the US jumped by 38% year-on-year in 2019, making the country the 11th largest furniture exporter worldwide.
Buyers are attracted to source from Malaysia due to the absence of VAT taxes on exports, and lower raw material costs, which are the results of local bans on the export of certain types of raw materials.
Many foreign investors are relocating their factories to Malaysia, as Vietnamese production (No.1 relocation destination from China) is becoming more expensive, and Malaysia seems to have better infrastructure, technology, and skills for quick production setup.
Challenges for the Malaysian Market
Higher skills and better infrastructure are, of course, great advantages of Malaysian manufacturing. However, the main challenge of the Malaysian market is the cost of labor, as it also ranks second highest in ASEAN.
The minimum wage in Malaysia is US$295/month (2021), which is much higher than in neighboring Vietnam (US$181/month), Indonesia, and even certain areas of China. Malaysia has ample land and a developed infrastructure. However, its business sector lacks scale, extra capital, new technologies, and the more extensive international clientele of Chinese manufacturing.
V-Trust, Helping Buyers Sleep Better!™
V-Trust Inspection Service Group operates in Malaysia to help overseas buyers select suppliers with confidence through supplier evaluations and overcome problems in product quality with product inspections and sample checks, while offering the advantage of a completely standardized quality control process with full-time inspectors and auditors only.
Highlighted Areas: 268 USD/Man-day (all inclusive).
Anywhere Else: 298 USD/Man-day (all inclusive).
No extra charge for inspections on Sat. & Sun.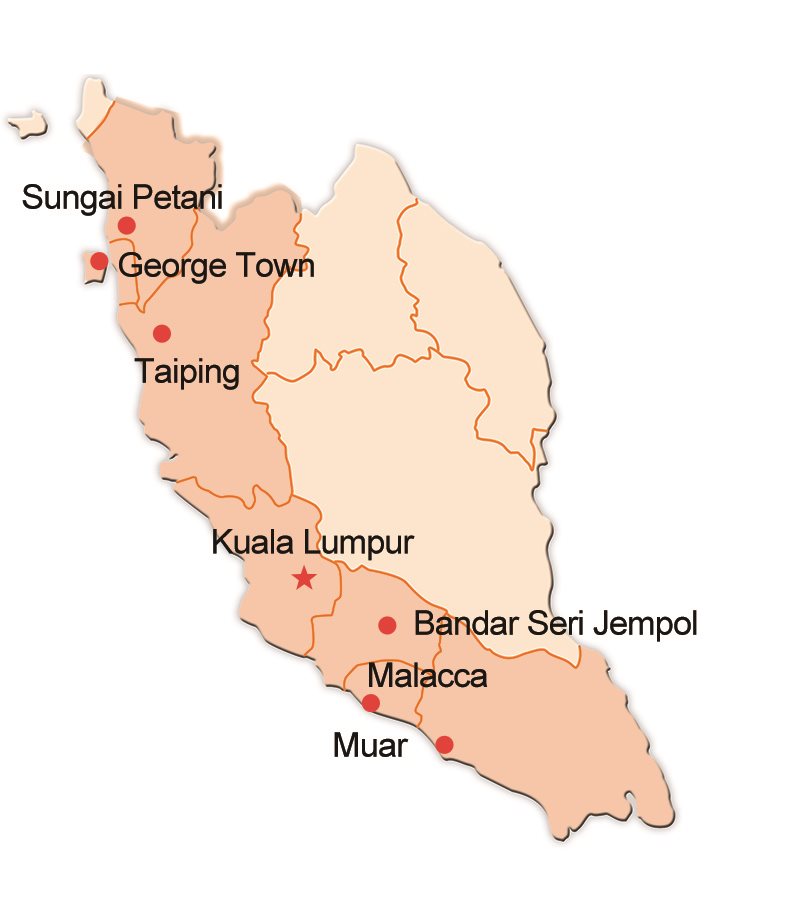 Johor | Selangor | Perak | Penang | Sembilan | Malacca | Kedah
Contact us now for more information about quality control or supplier evaluation in Malaysia.