Quality Control Services for Jewelry in Asia

Quality Control Services for Jewelry in Asia
including China, Vietnam, India, Bangladesh, Thailand, Malaysia, Indonesia, Pakistan and Cambodia
V-Trust provides quality control services and laboratory testing for all kinds of products in the jewelry industry. From high-end designer brand jewelry to everyday fashionable costume jewelry, we are helping buyers to improve the quality standards of their jewelry production. But this production category doesn't just stop at the beautiful products your customers wear. We even take pride in our experience with inspecting the many products that assist in the jewelry selling process. Such as Showcases, Display Components, Gift Boxes and Bags. Anything that can assist your product in retaining a higher value, we can assist in keeping its quality standards high.
The Jewelry Products We Inspect and Test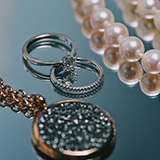 Fine Jewelry
Gold Jewelry
Silver Jewelry
Platinum Jewelry
Palladium Jewelry
Pearl Jewelry
Precious Gem Jewelry
Semi-Precious Jewelry
Base Metal Jewelry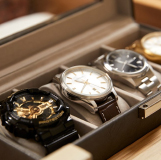 Watches
Designer watches
Fashion watches
Watch winders
Fitness watches
Manuals & Warranties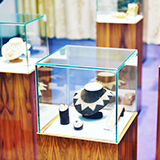 Fashion & Costume Jewelry
Wood Jewelry
Leather Jewelry
Magnetic Jewelry
Beaded Jewelry
Fabric Jewelry
Acrylic Jewelry
Shell Jewelry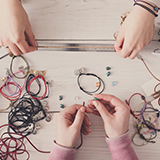 Packaging & Merchandising
Gift Bags
Gift Boxes
Jewelry Pouches
Display Components
Lighting Components
Showcases
What's covered in a product inspection for jewelry products?
The V-Trust general on-site checklist for jewelry products includes the following criteria
Workmanship check
Complication check
Symmetry check
10" Interval Quartz Watch check
Uniformity check
4' Accuracy Watch check
Accelerated nickel free test
Carton Drop test
Pull test for chains and clasping systems
Product Drop test
Size test
Water-resistant test
Weight test
Function check
Adhesive test
Barcode scan check
Quantity check
Rub check
Magnetic breakaway check
Self-Winding function check
Smell check
Battery test
Complication symmetry check
Hallmark check
Common defects found in a product inspection for jewelry products
Craftsmanship
Scratches
Chipping
Burrs
Cracks
Chips
Pitting
Flashing
Safety
High nickel content
Loose backings
Insufficient adhesive
Faulty clasps
Appearance
Poor symmetry
Poor uniformity
Poor metal finishes
Poor color consistency
Packing
Incorrect packaging
Incorrect markings
Mislabeling
Faulty materials
Unreadable barcode
Faulty assembly
Function
Inaccurate timekeeping
Poor magnetic connection
Poor box latches
Poor hinges
Specification
Incorrect sizes
Incorrect weights
Incorrect quantities
Incorrect materials